Aniline Leather, Leather Cleaning, Leather Repairs
Aniline Leather Wash and Aniline Colour Refresher Kit
$115.00 – $175.00
Exclusively Available at Sofa Rehab. Restore a like new look & feel to your Aniline leather furniture with this wash and colour refresher kit. Suitable for use on Aniline, waxed or oiled pull up leather. An Exclusive care kit made to the highest quality Deals with faded & worn leather and will not rub off on to your clothing. Will need reapplying periodically as part of an ongoing care regime. Do It Yourself and Save $$$ All you need to undertake this DIY leather lounge refresh is included in the kit. No tools or experience required. Watch our video tutorials to see how easy it is to achieve amazing results. read more
SKU:

4020/0

Brand:

Colour Options

Aniline Colours

Looking For Aniline Leather Products

Show Aniline Only
Description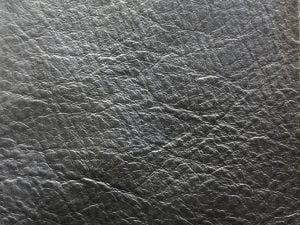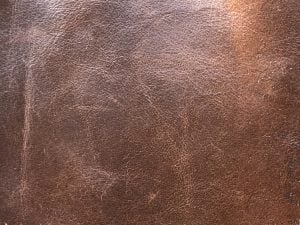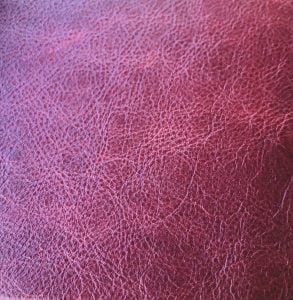 What Size Colourant Do I Need? Our Coverage Guide
Our 250ml kit will cover a armchair or small 2 seater lounge
Our 500ml kit will cover a 2 seater lounge and 1-2 armchairs
Our 1 litre kit will cover a 3 seater lounge and 2 armchairs, or an average corner group
A Premium Quality Restoration Kit, Exclusively at Sofa Rehab
The Aniline Leather Wash will clean everyday in-ground dirt, grime with ease & without drying out the leather. Being PH neutral, the wash is a kind but effective leather care product.
The Aniline Colour Refresher is a cream used to rejuvenate the colour on faded & worn leather & is available in 5 popular Aniline leather colours. The cream is sold in 5 popular aniline colours and has a special built in binding agent that once applied to the leather will cover faded & worn areas.
Save Time & Money and Do It Yourself
With our wide range of repair products, our easy step-by-step instructions and video tutorials, you've got everything you need to do it yourself. Feel great about having done the repair yourself and saved $$$ on an otherwise expensive call out from a professional.

How To
How To
Essentials Aniline Leather Wash
Pre-test on a concealed area of leather before first use.
Spray the Aniline leather wash directly onto the lint free cloth provided ( Do not apply directly to the leather).
Gently work the Aniline leather wash over the leather, using circular movements with the cloth, to agitate the dirt and grime.
Wipe the area dry using the lint free cloth provided.
Heavily soiled areas may require a second application of  Aniline leather wash therefore, repeat steps 3 and 4
Tip – regularly rinse the cloths to prevent washing the dirt and grime back in to the surface Suitable for all types of leather except nubuck and suede.  Use regularly to prevent a build up of oils, dirt and grime
Colour Refresher Cream
Shake bottle well to ensure contents are mixed.
Pre-test on a concealed area of your leather before first use.
We strongly recommend the item is thoroughly cleaned with Sofa Rehab Essentials Aniline Leather Wash before applying the cream.
Once the surface is clean and dry, apply ample cream to the lint free cloth provided.
Using circular movements, work the cream into the surface paying attention to the edges, dry and worn areas.
When fully dry (approximately 1 hour), repeat step 5 until the desired coverage has been achieved normally 2 coats is enough.
Again once fully dry use a fresh lint free cloth to polish the surface to even out the sheen.
Re-apply as and when the leather looks dry and worn.
What's in the box
What's in the box
Each kit includes
1 x 750ml Aniline leather wash with variable trigger spray cap
Either 1 x  250ml, 500ml or 1 ltr of Aniline colour refresher
3 x Lint free cloths
Reviews (1)
Thank you for making an effort to leave a reivew but to protect against spam we only accept reviews from verified owners. Please proceed to login using the same email address you used when ordering the product.
Customer Login
Items I bought were a direct replacement for my lazy boy controller and transformer, quick delivery, now I have all bits it is just a matter of swapping out the parts
Raymond Young
Needed transformer for our Plush sofa (Plush couldn't supply one for 3 weeks!) left a message with Sofa Rehab and was contacted that day, very helpful. Transformer arrived a day later; very happy as sofa now working fine and impressed with service, delivery and advice.
Angela Comben
I've worked in a furniture store for 9 or so years and finding suitable recliner cables was always a challenge. When I recieved my cables off you guys, I couldn't believe how well they fitted. Absolutely magnificent place to get your cables. They were here in a couple of days as well so highly recommended.
Anthony Testa
First time dealing with this company. The replacement part was well priced, does the job perfectly and arrived without fuss in what I would consider to be short time given current delivery issues in general. No hesitation to give this company further business if the need arises.
Alan Lievesley
My maroon chesterfield was faded on the back. I used 3 coats of leather colourant. I'm so pleased with the result as it looks like new again although it's 20 years old. It was so easy to use. Thank you.
Judy Barnett
You may also like…
Related products