La Z Boy Spare Parts, Seat Springs
La Z Boy Seat Springs
$22.00
In stock
Genuine La z boy Seat spring replacement. Genuine La z boy metal no sag seat spring. 18 inches long, 22 rungs and 8 gauge strength. Quality, Durable and Reliable Product. Being genuine you can expect great quality. You Can Do It Yourself and Save. Easy fitting in under 20 minutes. read more
SKU:

U-SPRI05

Brand:

Weight

0.11 kg

Dimensions

20 × 19 × 5 cm

Length

17″, 21″, 22″, 23″, 25″, 27″
Description
Choosing The Right Replacement
This product is a genuine La z boy replacement that is a like-for-like replacement in most cases. At 18 inches long and with 22 rungs these 8 gauge strength no sag seat springs are pre cut and ready to use.  They can be cut down to size with croppers or a hack saw. If you are having trouble finding a suitable part or have any questions please contact us via live chat, phone, or email.
Lowest Prices Ever From Australia's Leading Supplier – Sofa Rehab
We're Australia's Leading Supplier for Repair Kits and Spare Parts. Get the lowest prices on DIY repairs and if your a trades person who needs to buy in bulk, we also offer bulk buy discounts.
Save Time & Money and Do It Yourself
With our wide range of repair products, our easy step-by-step instructions and video tutorials, you've got everything you need to repair it yourself.  Feel great about having done the repair yourself and saved $$$ on the repair.
How To
How To
Unhook the broken spring from all clips
Place the new spring in 1 x clip and measure that it is the correct length
Cut down if required and attach the second end to its clip
Use 'W' clips if required
Reviews (5)
I was desperate when my lift-chair stopped working, due to chronic back issues. I worked out it was the hand control but nothing was available locally. So onto Google and I came across SOFA REHAB! They had the exact part I needed at a very reasonable price, the virtual chat was exceptionally helpful and postage was super quick!
Wendy Staines
Just perfect! Only bought one to boost the saggiest seat in our L shaped couch and see if I got the right density, and I did. Tucked it under the cushion and now the seat looks consistent with the rest. Now to buy some more for the rest of the couch.
Ruth Fellowes
I was completely blown away by the excellent service. Perfect product delivered very quickly. My enquiry was responded to immediately and professionally.I'm a very happy customer and highly recommend Sofa Rehab.
Kenneth Rule
Great service. I ordered on a Sunday and had the product in 2 days. Very easy to fit, like about 3 minutes. Very good info on the website.. Turned a broken chair back into something useful very quickly. Price and convenience both great.
David Dean
I was doubtful this would repair our badly damaged headrest area of our leather lounge. But, I thought had nothing to loose so I gave it a try.
I cut a tiny sample of our leather away from underneath the recliner where that cannot be seen & sent that to Sofa Rehab to hopefully match our colour.
I've just completed the repair & colour. The colour match is perfect & now I cannot see where the damage was before. Marvellous product.
Robert Burrough
You may also like…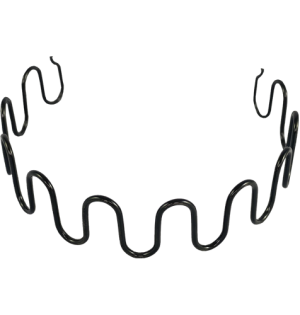 Related products