Spring Support Wire & Clips
$25.30 – $52.80
Premium Grade & Super Strong Paper Coated Spring Support Wire Upholstery sinuous zig zag spring support wire which is ideal to link springs together to act as one unit. Wire is paper coated , thick & oil tempered is perfect for all modern & antique applications. Includes metal W clips used to attach the seat springs to the support wire. Easy To Use & Ideal For Professionals & DIY Restorations Use on Recliners, Lounges, Dining Chairs & Car seats. read more
Description
High Quality Zig Zag Spring Support Wire & Clip Pack
Overall thickness of the wire including the paper is approximately 4mm & the wire is 2mm thick. Paper coated to stop all spring noises and squeaks.
Suitable for Professional and DIY Projects
Used by many trade qualified upholsterers and auto trimmers daily to achieve professional results but simple and easy enough for the inexperienced home restorers to use
Available in Multiple Lengths
6 Metre Spring Support Wire and 50 Clips (this).
How To
How To
Measure the seat width from the first spring across to the last spring allowing 1″ extra at each end to allow the wire ends to be curled round
Cut the wire to size using wire snips or pliers
Lay the wire across the seat springs on the non sitting side of the springs
Slide a metal spring clip over the spring rung and the wire so both are within the one clip
Secure the metal clips in to place using either long nose pliers or similar crimp/close clips
Once all springs are attached to the wire curl the excess of wire around on itself and trim any excess
Repeat steps 1-6 if a second or third row is required.
What's in the box
What's in the box
2 Mtr Pack
1 x 2 mtr length of Spring support wire
1 x Bag of 10 W clips
4 Mtr Pack
1 x 4 mtr length of Spring support wire
3 x Bags of 10 W Clips
6 Mtr Pack
1 x 6 mtr length of Spring support wire
5 x Bags of W clips
Reviews (0)
There are no reviews yet.
Product was great, covered up the faded part on my leather chair and blended in so well couldn't see where I had applied it. Company very efficient with order and postage
Rosalie Osborne
Had Sofa Rehab recommended to me by a repairer as I had a broken handle on my old recliner. They had all the dimensions on their website, so that I could ensure I was getting the right size. Well priced and speedy delivery and very easy to install. Couldn't be happier.
Ian Lambley
Site is easy to access and navigate, found needed product and checkout was hassle free. Delivery was speedy and product was good quality. Overall great experience!
Sheryl Saunders
This was probably the most helpful company I have dealt with in a long time. My email was answered immediately. Txt messages followed asking for more info. They asked for pics of where we thought the problem was. They were spot on with what the problem was.
Tanya Collins
I was absolutely thrilled with the results I got with my purchase. I only needed one coat and my couch looks amazing now. I had a worn centre area and a couple of worn seams. It was so easy to use and the result is perfect. I have only used a small amount from my 250ml bottle so it's going to last a long time. Great DIY product.
Marilyn Button
You may also like…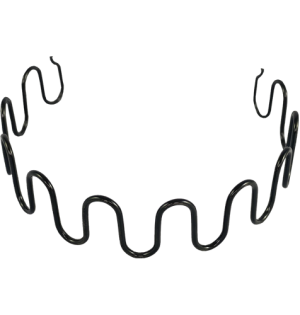 Related products