400 Grade Sandpaper – 5 Pack
$2.00
A 5 Pack of 400 grade Sand paper used to smooth loose edges, leather filler and generally prepare the leather surface for cosmetic repairs. Quality, Durable and Reliable. Peace of mind with our 12 month product replacement warranty. For The Best Results Be Prepared. Order together with our repair products and be prepared to start. read more
Brand:

Weight

0.19 kg

Dimensions

18 × 12 × 2 cm
Description
High Quality. Used By The Professionals.
A 5 pack of durable 400 grade sand paper, each sheet is approximately 50mm x 100mm. Ideal for use with Sofa Rehab's repair products.
Always the Lowest Prices From Australia's Leading Supplier
We're Australia's Leading Supplier for Repair Kits and Spare Parts. Get the lowest prices on DIY repairs and if your a trades person who needs to buy in bulk, we also offer bulk buy discounts.
Do It Yourself and Save $$$
With our wide range of repair products, our easy step-by-step instructions and video tutorials, you've got everything you need to repair it yourself. Feel great about having done the repair yourself and saved $$$ on the repair.
How To
How To
Use the sand paper to lightly sand the surface of the repair to smooth prior to applying the next stage in the repair process.
Top Tip – Do not apply heavy pressure when sanding as this may damage the leather surface.
Reviews (0)
There are no reviews yet.
Site is easy to access and navigate, found needed product and checkout was hassle free. Delivery was speedy and product was good quality. Overall great experience!
Sheryl Saunders
Needed transformer for our Plush sofa (Plush couldn't supply one for 3 weeks!) left a message with Sofa Rehab and was contacted that day, very helpful. Transformer arrived a day later; very happy as sofa now working fine and impressed with service, delivery and advice.
Angela Comben
I was desperate when my lift-chair stopped working, due to chronic back issues. I worked out it was the hand control but nothing was available locally. So onto Google and I came across SOFA REHAB! They had the exact part I needed at a very reasonable price, the virtual chat was exceptionally helpful and postage was super quick!
Wendy Staines
Another company quoted $1000 to fix this, I fixed my couch under $200 from Sofa Rehab!! The couch had tears and the leather was also quite worn on one of the seats. With instruction through their videos and also other ones on Youtube it ended up being easier than expected.
Vitali Kenevsky
Really great service, measuring for replacement part made ordering so easy. Very prompt service. Thank you for saving me from having to replace my recliners.
Val Porter
You may also like…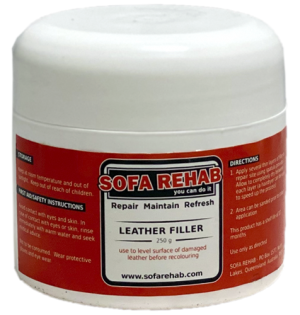 Related products