400 Grade Sandpaper – 5 Pack
$2.50
A 5 Pack of 400 grade Sand paper used to smooth loose edges, leather filler and generally prepare the leather surface for cosmetic repairs. Quality, Durable and Reliable. Peace of mind with our 12 month product replacement warranty. For The Best Results Be Prepared. Order together with our repair products and be prepared to start. read more
Brand:

Weight

0.1 kg

Dimensions

18 × 12 × 2 cm
Description
High Quality. Used By The Professionals.
A 5 pack of durable 400 grade sand paper, each sheet is approximately 50mm x 100mm. Ideal for use with Sofa Rehab's repair products.
Always the Lowest Prices From Australia's Leading Supplier
We're Australia's Leading Supplier for Repair Kits and Spare Parts. Get the lowest prices on DIY repairs and if your a trades person who needs to buy in bulk, we also offer bulk buy discounts.
Do It Yourself and Save $$$
With our wide range of repair products, our easy step-by-step instructions and video tutorials, you've got everything you need to repair it yourself. Feel great about having done the repair yourself and saved $$$ on the repair.
How To
How To
Use the sand paper to lightly sand the surface of the repair to smooth prior to applying the next stage in the repair process.
Top Tip – Do not apply heavy pressure when sanding as this may damage the leather surface.
Reviews (0)
Thank you for making an effort to leave a reivew but to protect against spam we only accept reviews from verified owners. Please proceed to login using the same email address you used when ordering the product.
Customer Login
There are no reviews yet.
Sofa Rehab sent me the product quickly to New Zealand and it worked perfectly. Thanks to them my recliner is working again...
Karl P
I was completely blown away by the excellent service. Perfect product delivered very quickly. My enquiry was responded to immediately and professionally.I'm a very happy customer and highly recommend Sofa Rehab.
Kenneth Rule
Excellent service, swift replies and good understanding of my personalised requests for leather sofas and chairs that I have refurbished to date. Durable and reasonably-priced products with convenient delivery and payment options.
Anthony P
The product is the same as the original. Easy to install and great fast service from Sofa Rehab. The coiled plastic on the original part was disintegrating exposing the wires and now with the new control part the chair is as good as new!!
Narelle Carlson
Great service. I ordered on a Sunday and had the product in 2 days. Very easy to fit, like about 3 minutes. Very good info on the website.. Turned a broken chair back into something useful very quickly. Price and convenience both great.
David Dean
You may also like…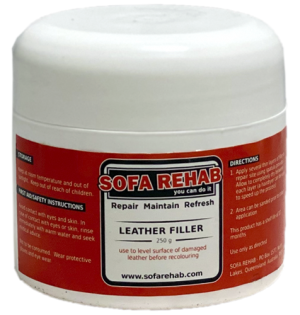 Related products