Leather Filler Sizes
$9.35 – $72.00
Australia's Leading Supplier of DIY Leather Repair Products. A super strong and extremely flexible Leather repair filler used to level the surface of damaged leather before recolouring. Ideal for filling deep holes, scratches, nicks, pet damage & scuffs. Unique Leather Repairing Paste. The professionals choice for heavy duty repair paste which is suitable to repair all types of leather damage fast. Water based, odour free and air dries in 1 hour or can be force dried for fast repairs, remains flexible once dry and is sand-able for an invisible finish. You Can Do It Yourself and Save $$$ Quick and easy to use. Application tool provided. Watch our video tutorials to see how you can do it yourself and save. read more
Description
A Heavy Duty Leather Filler Used By Professionals
A heavy duty leather repair filler which has extremely strong holding properties that is able to fill damaged areas in leather, even the deepest holes can be filled using our unique professional grade filling compound.
Leather Filler is very effective at repairing pet damage, scratches & scuffed leather invisibly when used in conjunction with our leather colourant. It can also be tinted with our Leather Colourants prior to application which means fewer coats and faster repairs.
Available in Multiple Sizes. Our Coverage Guide.
Available in 10g, 25g, 100g and 250g tubs. Each filler comes with a palette knife.
Is This Product Right For You?
If your wanting to carry out additional leather repairs then consider purchasing our Essentials Leather Repair Kit which includes this leather filler inside!
This leather filler is not suitable for heavy or wide spread surface cracking, please see our Essentials Leather Crack Filler for this type of damage.
How To
How To
Directions to fill small nicks, scratches and holes
1. Clear all loose fibres and debris from the area to be filled
2, Clean the repair area with either prep wash or leather wash
3, Apply a thin layer of filler to the repair site using the spatula provided and allow to fully dry for approximately  for 1 hr, use a hairdryer to speed up the process
4, Repeat step 3 until the surface of the leather is level with the surrounding leather
Reviews (2)
I was completely blown away by the excellent service. Perfect product delivered very quickly. My enquiry was responded to immediately and professionally.I'm a very happy customer and highly recommend Sofa Rehab.
Kenneth Rule
Needed transformer for our Plush sofa (Plush couldn't supply one for 3 weeks!) left a message with Sofa Rehab and was contacted that day, very helpful. Transformer arrived a day later; very happy as sofa now working fine and impressed with service, delivery and advice.
Angela Comben
Great service. Very happy with my phone call being returned promptly. Within a few minutes of the parcel being delivered, the transformer was plugged in and everything worked perfectly. Many thanks.
Lorraine Muller
Just what I needed. My local La-Z-Boy store (where I bought my sofa) apparently doesn't sell extension leads but we're happy to sell me some internal power source for $150 or something. Thankfully, Sofa Rehab had this which was all l needed and they shipped it so quickly!
James H
This product is amazing! My cream leather sofa is 4 years old and well looked after, however it was looking dirty.
Sofa Rehab has lifted the grime from daily sitting and the colour has improved about 2 shades! It looks brand new now!
Highly recommend this kit- the brush and clothes in the kit are excellent and the cream is very easy to apply.
Mary
You may also like…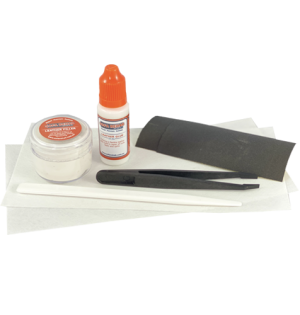 Related products