Leather Crack Filler
$30.00 – $50.00
Australia's Leading Supplier of DIY Leather Repair Products. A Leather repair filler used to fill large areas of surface cracking, crazing, scratches & worn leather. High Quality Used By The Professionals. Water based and odour free paste that remains flexible once dry. Quick and easy to use with application tool provided. You Can Do It Yourself and Save $$$ Watch our video tutorials to see how you can do it yourself and save. read more
Description
A Heavy Duty Leather Crack Filler Used By Professionals
A flexible leather crack filler which has extremely strong holding properties that is able to fill large areas of surface cracking in leather.
Our leather crack filler is very effective at repairing surface cracking, crazing, surface splits, fine scratches & worn leather invisibly when used with leather colourant.
Available in Multiple Sizes. Our Coverage Guide.
Available in two sizes of 100g tub and 250g tub. Each crack filler purchase comes with a palette knife.
Is This Product Right For You?
How To
How To
1. Ensure leather is clean/dry
2. For best results first apply Leather Binder to strengthen cracks and adhesions
3. Using a pallet knife, apply filler in thin coats to cracks, allow to dry using a hair dryer to speed up the process
4. Repeat step 3 until the filler is smooth and level with leather then sand the area smooth with grit paper prior to colouring
5. Wipe the area clean with Prep Wash
6. Allow to completely dry between each layer
7. The area can be sanded prior to applying the colour
Tip – A hairdryer can be used to speed up the drying process
What's Included
What's Included
100g or 250g Tub
Pallet knife
Reviews (0)
There are no reviews yet.
Site is easy to access and navigate, found needed product and checkout was hassle free. Delivery was speedy and product was good quality. Overall great experience!
Sheryl Saunders
Excellent service, swift replies and good understanding of my personalised requests for leather sofas and chairs that I have refurbished to date. Durable and reasonably-priced products with convenient delivery and payment options.
Anthony P
Product was great, covered up the faded part on my leather chair and blended in so well couldn't see where I had applied it. Company very efficient with order and postage
Rosalie Osborne
Great service. I ordered on a Sunday and had the product in 2 days. Very easy to fit, like about 3 minutes. Very good info on the website.. Turned a broken chair back into something useful very quickly. Price and convenience both great.
David Dean
Great service!! Order new controller for lift chair on Saturday morning and received it on Tuesday!! Will certainly recommend this company.
Sheila Hardcastle
You may also like…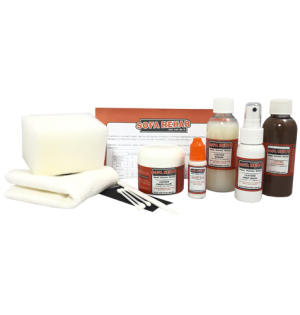 Related products