Leather Crack Filler
$33.00 – $58.00
A Leather repair filler used to fill large areas of surface cracking, crazing, scratches & worn leather. Water based and odour free paste that remains flexible once dry. Our leather crack filler is very effective at repairing surface cracking, crazing, surface splits, fine scratches & worn leather invisibly when used with leather colourant. Available in two sizes of 100g tub and 250g tub. Each crack filler purchase comes with a palette knife for quick & easy application. High Quality Used By The Professionals. Water based and odour free paste that remains flexible once dry. Quick and easy to use with application tool provided. You Can Do It Yourself and Save $$$ Watch our video tutorials to see how you can do it yourself and save. read more
Description
A Heavy Duty Leather Crack Filler Used By Professionals
A flexible leather crack filler which has extremely strong holding properties that is able to fill large areas of surface cracking in leather.
Our leather crack filler is very effective at repairing surface cracking, crazing, surface splits, fine scratches & worn leather invisibly when used with leather colourant.
Available in Multiple Sizes. Our Coverage Guide.
Available in two sizes of 100g tub and 250g tub. Each crack filler purchase comes with a palette knife.
Is This Product Right For You?
How To
How To
1. Ensure leather is clean/dry
2. For best results first apply Leather Binder to strengthen cracks and adhesions
3. Using a pallet knife, apply filler in thin coats to cracks, allow to dry using a hair dryer to speed up the process
4. Repeat step 3 until the filler is smooth and level with leather then sand the area smooth with grit paper prior to colouring
5. Wipe the area clean with Prep Wash
6. Allow to completely dry between each layer
7. The area can be sanded prior to applying the colour
Tip – A hairdryer can be used to speed up the drying process
What's Included
What's Included
100g or 250g Tub
Pallet knife
Reviews (0)
Thank you for making an effort to leave a reivew but to protect against spam we only accept reviews from verified owners. Please proceed to login using the same email address you used when ordering the product.
Customer Login
There are no reviews yet.
Items I bought were a direct replacement for my lazy boy controller and transformer, quick delivery, now I have all bits it is just a matter of swapping out the parts
Raymond Young
Had Sofa Rehab recommended to me by a repairer as I had a broken handle on my old recliner. They had all the dimensions on their website, so that I could ensure I was getting the right size. Well priced and speedy delivery and very easy to install. Couldn't be happier.
Ian Lambley
Site is easy to access and navigate, found needed product and checkout was hassle free. Delivery was speedy and product was good quality. Overall great experience!
Sheryl Saunders
Excellent service with very fast delivery. The Latch and cable kits was super easy to change over. Your cable selection chart was very helpfull. I changed all 4 latch and cables in 10 minutes. Thank you!!
Jason Charlton
Great company to deal with -very efficient and they have products that no-one else seems to stock, great prices too!
Don Weaven
You may also like…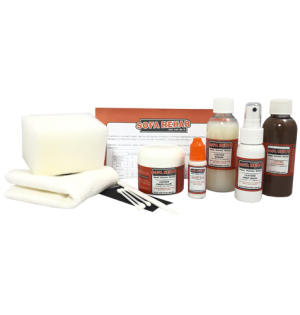 Related products